Shultz Steel
Shultz Steel Company operates the most modern vertically integrated forging facility in the aerospace industry.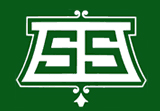 Tons of Quality and Service.
Shultz Steel Company offers the following capabilities to our customers.
A wide range of impression forgings, including some of the largest and most complex available.
An unsurpassed line of open die forgings.
Seamless rolled rings up to 26 feet in diameter.
Regular supply of products in all major alloys including a complete selection of titanium, vacuum melt high strength and stainless steels, nickel and cobalt, and aluminum alloys (rings only).
Shultz Steel
5321 Firestone Blvd.
South Gate, CA
Phone: (323) 564-3281
Fax: (323) 564-4105
shultzsteel.com
Request a Quote
Interested in receiving a quote?
Locations
View a list of our Wyman-Gordon locations.